Award-Winning Business Coach and Consultant
Designing Destinies
With Nikki
Schedule A Free 30 Minute Consultation
Design a Business and Culture You Love
Are you ready to strengthen your company's mission, increase employee engagement and expand your impact? By working with a certified business consultant, you will be able to accelerate your business growth by creating customized strategies designed to boost personal and professional engagement.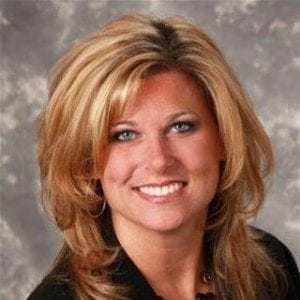 As an award-winning business consultant and Gallup-Certified Strengths Coach, I can help you start or scale your business. By bringing my specific skill set into your business, we will be able to rocket company culture and growth.
My Top 10 Strengths
1.    Strategic
2.    Achiever
3.    Woo
4.    Activator
5.    Significance
6.    Communication
7.    Ideation
8.    Belief
9.    Competition
10.    Command
Business Consulting Services
Are You Ready To Transform Your Business?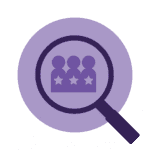 Strengths Finder
Workgroups that receive Strengths-Based development have:
» 14-29% increased profit
» 10-19% increased sales
» 3-7% higher customer engagement
Knowing and using your strengths leads to positive emotions, personal engagement and increased productivity. Are you taking advantage of it?
Habit Builder
Habit building can be used to grow many areas of your personal and professional life, including:
» Emotional intelligence
» Happiness at work
» Success in relationships, and more
By using daily exercises designed to build habits, learn how to take your talents and turn them into strengths with our unique program.
"Nikki is dialed in and helped me discover and understand my personal strengths and how to leverage them. Nikki's coaching brought forward exactly what makes me tick and how to find satisfaction in my personal and professional life – and chart a course for a fulfilling destiny. I highly recommend Nikki. She has the business smarts and knowledge to help you find your strengths and expand your possibilities."
-Charles
Business Consulting for Personal and Professional Growth
When your work/life balance ensures that you are growing not only to your best potential, but also to your life's purpose, you are able to infuse passion into all that you do. No matter if you are an idea person, a learner, a strategic mind or an achiever, you long for a more fulfilling personal and professional life.
I am here to help you achieve it. Whether it's accountability coaching, accelerating growth through leadership and execution, building sustainable success, emotional intelligence skills for team leaders or strategic planning, we will focus on mental conditioning as a form of learning and set growth goals and plans into action.
GET STARTED TODAY
Contact Us